Silicon Connection offers a complete line of high purity, corrosive-resistant Fluid Handling products from Entegris.
Entegris is a leading materials integrity management company providing high performance, fully characterized fluid management solutions for use in ultra pure and corrosive chemical applications worldwide.
Entegris fluid handling products provide consistent and safe delivery of chemicals from chemical manufacturers to semiconductor manufacturers' point-of-use.
These components are used in wide applications, such as in CDU & CMP Delivery Systems, CVB, wet process, chemical blending, and process tools hook-up.
Silicon Connection holds inventory in Singapore for Entegris fittings and PFA tubings including: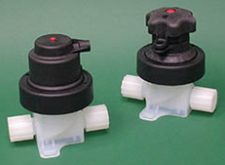 Need PFA Tubing Urgently?
 We are a major stockist of Entegris high purity PFA tubing.