Front Opening Unified Pod (FOUP)
Silicon Connection is the authorised distributor for Entegris' FOUP (Front Opening Unified Pod).
FOUP provides semiconductor manufacturers a safe microenvironment to transfer 300mm wafers seamlessly from one process to another, within a wafer fab or a back-end assembly and test facility. Entegris' FOUP uses advance materials that provides static protection for your wafers. It also functions as white-light shielding and minimises wafer contamination. The high purity materials formulated for moulding FOUPs are also hydrophobic in nature. Not only are they super clean in terms of particles, but they are also low in VOC (Volatile Organic Compound) outgassing and RH (Relative Humidity). The reliable microenvironment control that our FOUP provides gives customers a peace of mind. This is only made possible because of Entegris' deep expertise and R&D (Research & Development) in material science.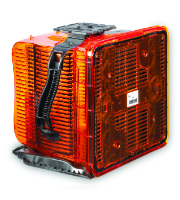 In addition, the FOUP is also thoughtfully designed for effective washing. There are minimal moisture traps, which helps to reduce drying cycle times. The FOUP is designed to hold 25 production wafers, with wafer spacing of about 10mm apart. All our FOUPs meet SEMI standards of interoperability such as top robotic flange and bottom kinematic coupling. We also offer many options, such as N2 (Nitrogen) purging or filter options, purge diffusing snorkels or shells with different coloured materials.
Silicon Connection is the authorised distributor of Entegris for South East Asia.
Founded since 1966, Entegris is the global leader in materials integrity management. To find out more about Entegris, please read here.
Do contact us for detailed specifications, or if you are interested to find out more about the product.
Looking for Wafer Handling Equipment?
Check out the functionalities and video of NBS Wafer Packing Equipment.