Front Opening Unified Pod (FOUP)
We supply Entegris range of Front Opening Unified Pod (FOUP).
Our FOUP provide clean and safe transportation for wafers, efficient integration in manufacturing and minimise cost for your operations.
Front Opening Unified Pods (FOUP) are specially designed plastic containers used to enclose silicon wafers safely and securely while wafers are transferred between machinery during the manufacturing process. FOUP is predominantly used to isolate wafers from the cleanroom environment. FOUP is indispensable in the Semiconductor industry.
A typical FOUP can hold 25 wafers. It weighs more than 5kg without wafers and 8kg with wafers. Shelf life is approximately 5 years. FOUP have to be changed or cleaned regularly to maintain free from chemical contaminations for clean room conditions. Cleaning of FOUP can be expensive, so be sure to invest in good quality FOUP for your manufacturing operations.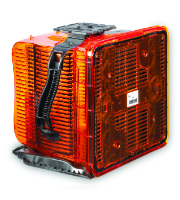 Our Entegris product range includes Spectra FOUP 300mm Green Shell and Door, Red Spectra FOUP with Filter Option and more. Each model offers Configuration/ Colour/ Identification options that you can tailor to your needs.
Need An Urgent Delivery?
Check out our stock list for a quick turnaround.