Our Mission, Vision and core Values are the driving force behind our commitment to business excellence, high integrity and a balanced pursuit of well-being for all our stakeholders.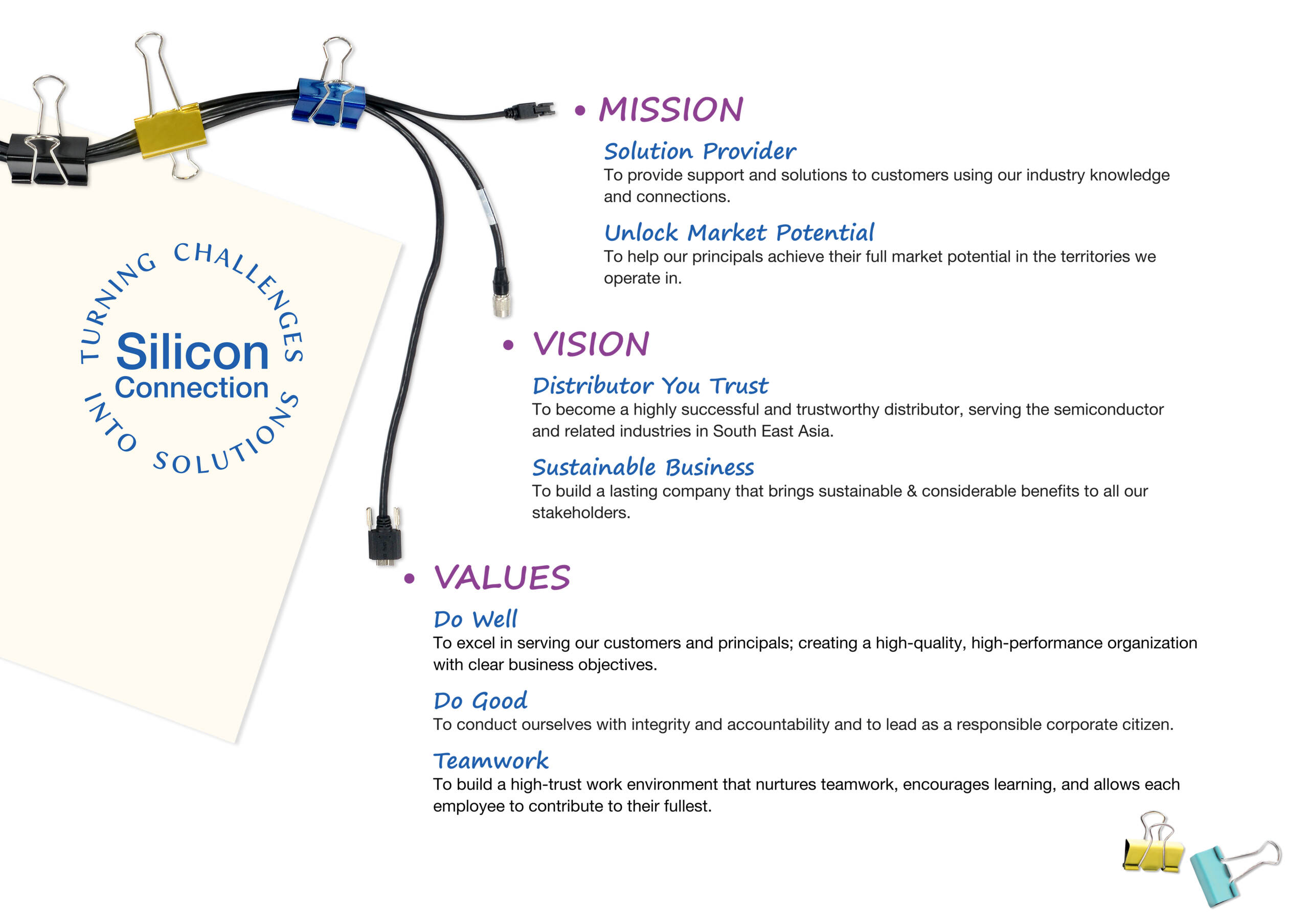 At Silicon Connection, our people are our greatest assets. We emphasize on continuous learning to help our team members find fulfilment in their worklife. We support our people to grow together with our business, so that as a team we can strengthen our position in the semiconductor industry.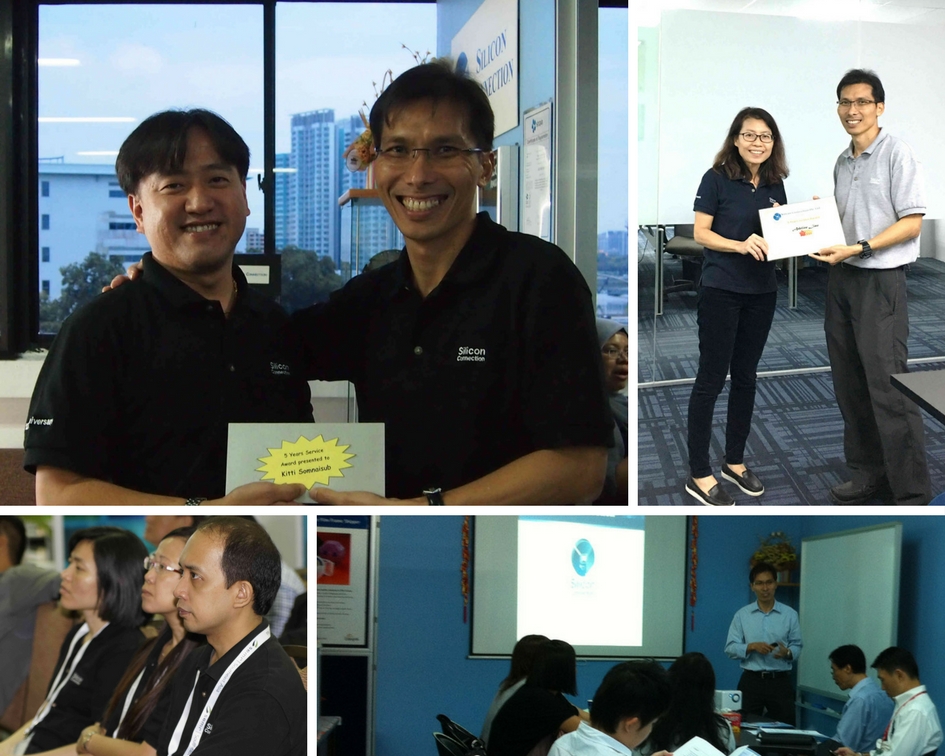 To provide fair and competitive compensation for employees' labour.
To encourage employees to achieve healthy balance between work and personal life.
To create ample opportunities for every employee to excel and grow with the company.
To promote self learning and allow employees to acquire employable skills during their stay in Silicon Connection.
We understand our customers' stringest quality expectations, and we expect no lesser from ourselves. From products to internal processes, we work hard to ensure that we are aligned with your needs.
Supply products that meet or exceed our customers' quality expectation.
Ensure our employees are properly trained to serve our customers and principals.
Have the best system in place to ensure goods and information are processed in a timely and effective manner.
Continuously monitor and improve our product quality and service level.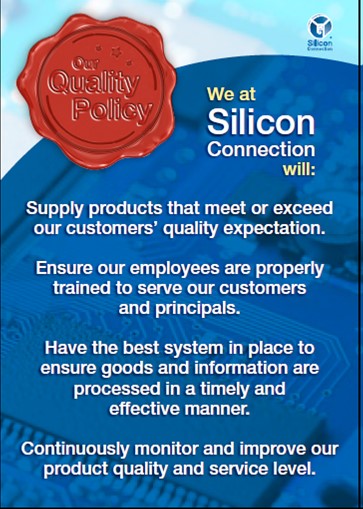 We abide by the Responsible Business Alliance (RBA) Code of Conduct, which establishes standards to ensure that working conditions in the electronics industry supply chain are safe, that workers are treated with respect and dignity, and that business operations are environmentally responsible and conducted ethically.
Core Values | Do Good
Check out our Corporate Social Responsibility activities.