Entegris N2 Spray Gun is made of PFA (Perfluoroalkoxy) material, thus ensuring high-purity and corrosion resistance while dispensing nitrogen for reliable semiconductor chemical applications.
N2 (Nitrogen) is used for cleaning products and surfaces in the cleanroom environment. Nitrogen is drier and cleaner than air. Semiconductor fabs use nitrogen spray guns to dispense pressurised nitrogen, which will blow away microscopic fibers and dry dust, or the smallest of particles that are impossible to be removed by hand or tweezers.
The Entegris N2 Spray Gun comes with a coloured nozzle for visual differentiation which is also made of PFA material for high-purity and corrosion resistance semiconductor applications. The nozzle can prevent pressure build-up when the outlet is blocked. The nozzles are available in blue, natural or orange colours.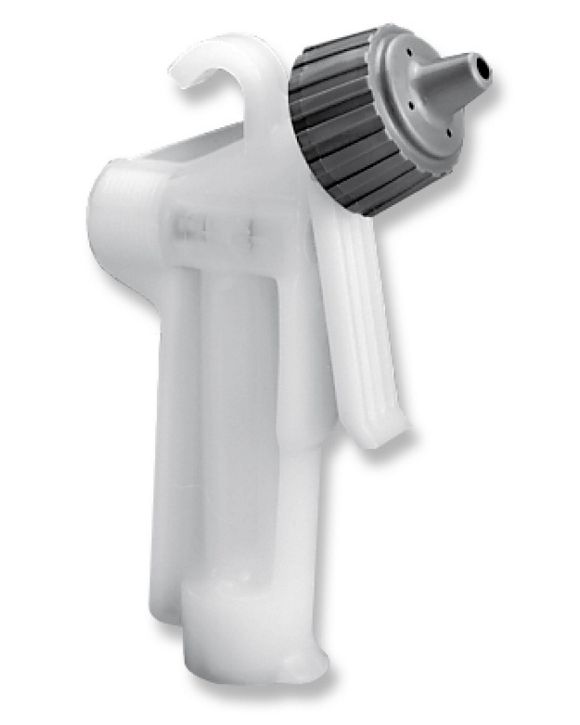 Entegris N2 Spray Gun comes with a default 0.5 micron PTFE (Polytetrafluoroethylene) membrane filter in the nozzle which filters out impurities in the nitrogen. This PTFE membrane filter is replaceable. If you require an even finer filter, there is a 0.22 micron filter sold separately.
The default tubing for Entegris N2 Spray Gun is a straight FEP (Fluorinated ethylene propylene) tubing of 8 feet. It is possible to get a custom coiled tubing to go along with the Entegris N2 Spray Gun to replace with the default tubing.
Silicon Connection is the authorised distributor of Entegris for South East Asia. Entegris is the global leader in materials integrity management. To find out more about Entegris, please read here.
Please contact us and our team will be happy to assist you with more information regarding Entegris N2 Spray Gun, accessories and replacement parts.
Need An Urgent Delivery?
Check out our stock list for a quick turnaround.