Entegris DI Water Spray Gun is designed for ultra-high purity semiconductor applications. The DI Water Spray Gun wetted parts are made of high purity PFA (Perfluoroalkoxy) material. The PFA material provides high purity and corrosion resistance, which is critically important for semiconductor industry.
DI water or deionised water is a type of high purity water that is treated, has no charge, and free of all mineral ions such as iron, sodium, copper, calcium, chloride, and sulphate. DI water has been widely used in semiconductor and life science industries for many years. It helps to maintain product integrity and safety due to its purity. The DI water does not contain any impurities and does not react with other chemical composition; therefore, it would not affect the semiconductor or life science productions or applications.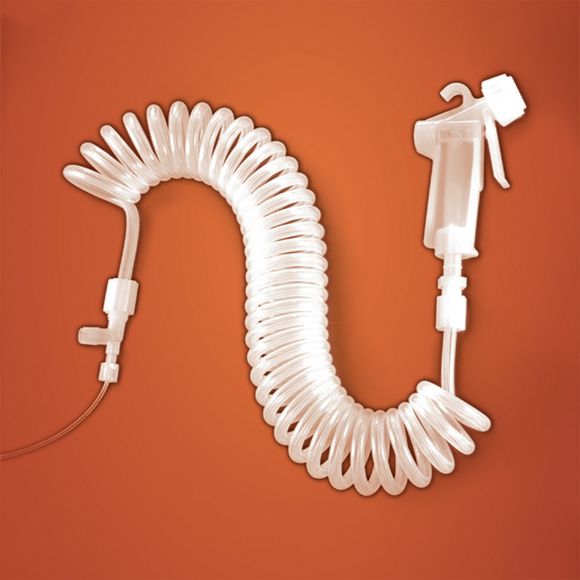 When in use, DI Water source is connected to the Entegris DI Water Spray Gun. The Entegris DI Water Spray Gun and Kit recirculates DI water to prevent stagnant water which may cause bacteria growth within the kit.
The complete kit comes ready for installation. The kit includes DI water spray gun, a PFA 3/8" OD (Outer Diameter) coiled tubing, coiled 1/8″ OD recirculating tubing and the unique Flaretek recirculating tee tube fitting. The PFA coiled tubing leaves a small footprint. It is compact in size which saves space and when it stretched out it can be extended to 8 feet long for use.
Silicon Connection is the authorised distributor of Entegris for South East Asia. Entegris is the global leader in materials integrity management. To find out more about Entegris, please read here.
For more information on Entegris DI Water Spray Gun, please contact us and our team will be happy to assist you.
Need An Urgent Delivery?
Check out our stock list for a quick turnaround.