Entegris 55 Gallon (US gallon measurement) Chemical Containers are designed to provide the protection required for electronic grade specialty chemicals in accordance to wafer fabs cleanroom standard. The chemical containers are tested for high-purity in Class 6 cleanroom environment.
The Entegris Chemical Container is designed to be tri-layer, including the inner wetted layer made of purest virgin HDPE (high-density polyethylene). The chemical container is designed to keep chemical integrity, as purity is of utmost importance in the semiconductor industry.
The Entegris 55 Gallon Chemical Containers are compatible with Entegris patented Chemical Dispensing System – Quick Connect Systems. Port sealing allows for FEP (Fluorinated ethylene propylene) encapsulated silicone o-rings to provide closure seal.
Besides the 55 Gallon, we have other types of Entegris chemical containers to suit your specific requirements. For more information, please contact us and we will be happy to assist you.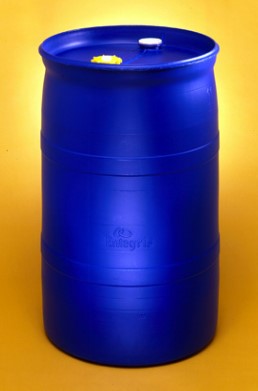 Sentry® QCIII Quick Connect System is Entegris patented dispense system which provides leak-free connection using Flaretek® sealing technology. Wetted parts are made of PFA, FEP, and Kalrez® 4001 materials. It is ideal for high flow chemical semiconductor applications, with a recirculation port which allows chemical recirculation and reduces chemical agitation. Life science version chemical dispense systems are available which comply with FDA regulations.
With over 50 years of experience in purity materials and material handling, Entegris has in-depth knowledge of material sciences and solutions to help support front-end to back-end device manufacturing processes.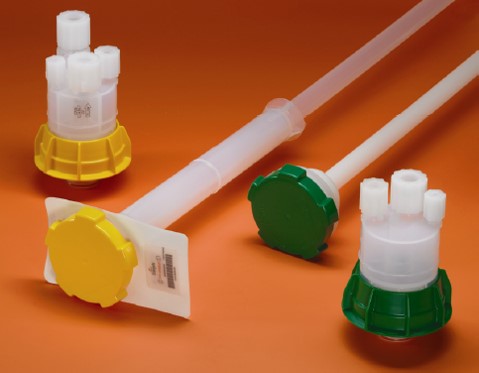 Silicon Connection is the authorised distributor of Entegris for South East Asia. Entegris is the global leader in materials integrity management. To find out more about Entegris, please read here.
Looking for Chemical Dispensing System?
Safe and easy Chemical Dispensing System that gives leak-free connection to deliver bulk chemical.