We offer a wide range of Entegris Wafer Shippers, designed to provide safe and reliable transportation, processing and storage for your wafers.
Entegris Horizontal Wafer Shippers (HWS) provide superior protection for wafers from potential risks of die bond corrosion, electrostatic discharge and transportation damage. Products are shrink-wrapped and shipped in full cartons to safeguard the optimum performance for your facilities. The product features help customers to increase productivity and yield as wafer loss is reduced.
Check out our full range of Horizontal Wafer Shippers and Accessories such as Wafer Inserts (150mm/ 200mm/ 300mm) and Inner Cushions (150mm/ 200mm/ 300mm). We have ready stock of these items so contact us for a quote today!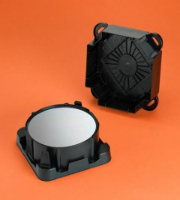 Entegris SmartStack® Contactless Horizontal Wafer Shipper is the latest innovative product that helps improve their wafer yields and increase productivity for device manufacturers. Some of the key benefits  includes eliminating the need to use TYVEK® interleaf wafer separators or PE foam cushions. That not just reduces the potential for contamination but also helps to enables automation. Robots can be programmed to pick up our specially designed plastic wafer ring separators more easily than Tyvek interleaf or foam cushions.
The Contactless HWS is also very suited for shipping thinned wafers and bumped wafers. We also supply entire kit which will comprise of secondary packaging including outer cushions, moisture barrier bags and cartons.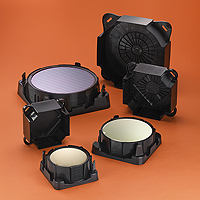 Looking for Wafer Carrier?
Entegris Wafer Carriers provide leading-edge technology in semiconductor wafer protection.