Entegris Flow Meter is designed for semiconductor industry applications which requires ultra-high-purity, providing simultaneous flow and pressure outputs measurement.
The Entegris NT4400 Flow Meter allows users to measure flow and line pressure. The gathered information is used for monitoring and controlling various process applications such as chemicals, DI water, slurry dispense, precision blending and metering, totalised flow for custody transfer and system diagnostics.
Entegris Flow Meters are made of PTFE and other high purity fluoropolymers for all wetted parts, therefore they are compatible with the highly corrosive processes in the semiconductor industry applications.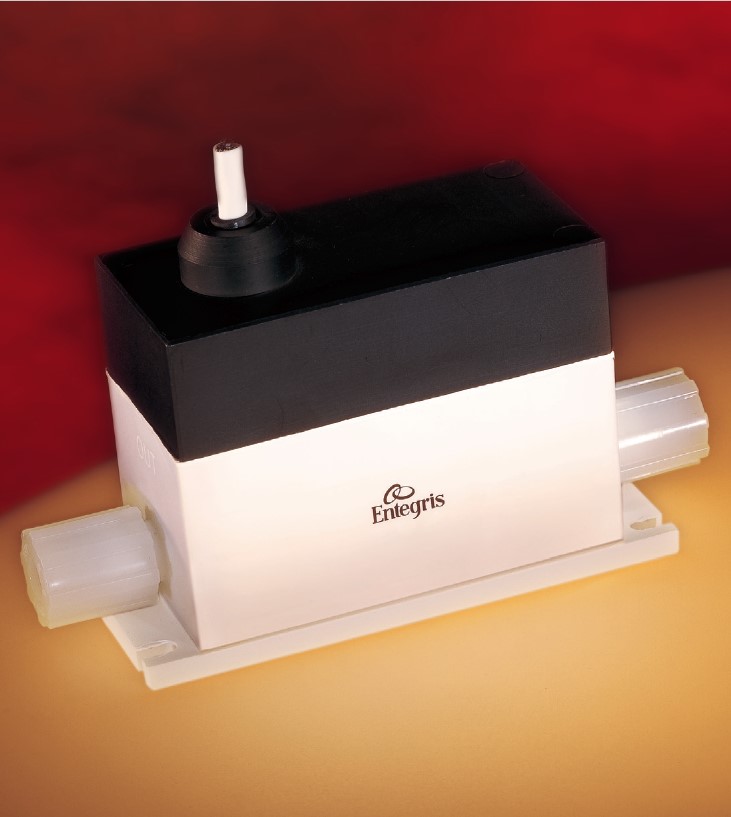 Process contamination can be a serious issue in semiconductor applications. In order to greatly reduce the possibility of process contamination, the Entegris Flow Meter minimises dead volume with a flow-through design.
To provide an accurate and reliable flow and pressure measurement, the Entegris Flow Meter uses patented non-metallic pressure sensing technology to derive on differential pressure measurement. This technology enables measurement in different types of fluids, providing repeatable measurement which is reliable. The flow and pressure measurement will not be affected by bubbles or trapped vapour, thus enhancing the reliability of measurement. 
The Entegris Flow Meter is also factory calibrated and verified, so it requires no field calibration. It is easy to install in any orientation. It comes with standard electronic output that enables easy integration with programmable logic controllers (PLC), control systems or electronic displays. The easy installation and low maintenance reduce cost of ownership over a longer term.
Silicon Connection is the authorised distributor of Entegris for South East Asia. Entegris is the global leader in materials integrity management. To find out more about Entegris, please read here.
Need An Urgent Delivery?
Check out our stock list for a quick turnaround.