We offer Entegris Film Frame Shippers, are designed to provide storage efficiency. This is a safe way to ship up to 25 wafers, mounted to film frames.
Some unique features of Entegris Multiple Film Frame Shippers include:
Replaceable cushion to minimize frame movement and particles contamination during transportation
Snap Latch to secure closure
Corners are rounded and sides are sloped to facilitate water flow during cleaning
Compatible with industry standard plastic or stainless-steel wafer ring frame
Stackable design helps to reduce storage space
Customers can opt for transparent Polypropylene material which is good for operators' visibility or the black ESD safe material
Our products include Multiple Film Frame Shipper in 150mm, 200mm and 300mm wafer sizes. As for Single Film Frame Shipper, it comes in sizes either 200mm or 300mm. 
Features of Entegris Single Film Frame Shippers include:
Light weight
Stackable
Designed to minimise wafer movement
Specially designed slot for wafer extraction purpose
Available in ESD safe material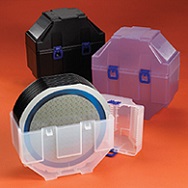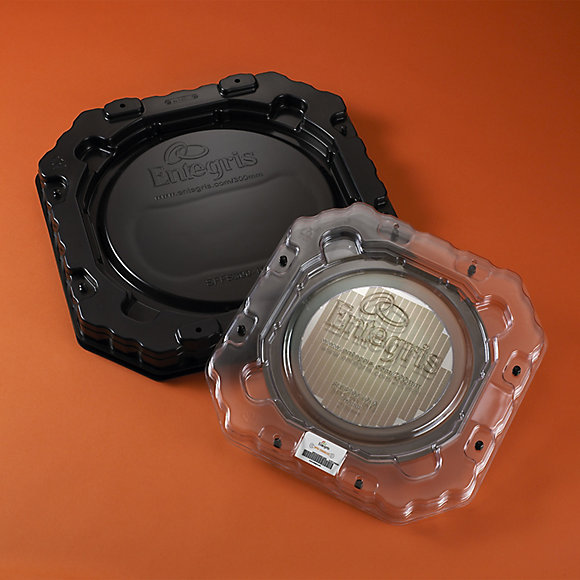 Silicon Connection is the authorized distributor of Entegris. We are serving mainly the South East Asia market, focusing on semiconductor industry customers.
With over 50 years of experience in purity materials and material handling, Entegris' in-depth knowledge of material sciences and solutions help to support businesses from front-end to back-end device manufacturing processes.
Founded since 1966, Entegris is the global leader in materials integrity management. For more information about Entegris, please read here.
Contact us today and our team will be here to assist you with any enquiry regarding Entegris Film Frame Shipper.
Wafer Ring Frame
Check out our Wafer Ring Frame which is compatible with market leading backgrind machine Disco Hi-Tec.