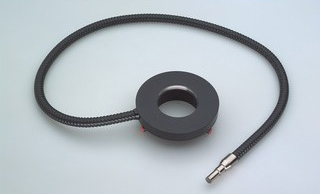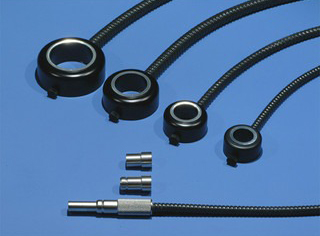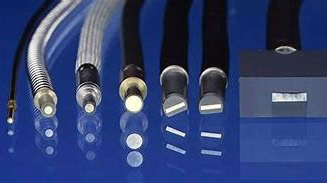 Schott universal light guides, with its excellent transmission power and long product lifetime, is the top brand for endoscopy and other industrial illumination applications. The new eco-friendly Schott PURAVIS glass optical fibers features high transmission with low colour shift. Coupled with high temperature resistance of hot fused light input end, Schott products use high intensity Xenon light sources to deliver the optimal lighting.
In-coupling and out-coupling ferrules of the Universal Light Guide hold metric threads to be compatible to commercially available adapters. This allows versatile use of the light sources for different environments. The silicone-sheathed light guides have rugged metal spiral core to ensure high mechanical stability and reprocessing for long lifetimes.
Multi-component glass fibers, plastic fibers, and quartz fibers are available in various shapes such as ring, straight, multifurcated, and plate types. Using these light guides with Schott's various light sources allows for zero noise and heat-free bright lighting. The light guides can be used for various applications including image processing, UV curing and display.
Schott flexible fiber optic Light Guides give the users versatility when routing and positioning the lights. Other key features include:
-Tight bending radius for easy routing
-A variety of standard sizes
-Multi-legs illuminated with one light source
-Custom configurations available
Silicon Connection serves the semiconductor, machinery and automation sector with its high-quality light guide and light source products. Our existing customers are mainly from South East Asia. We also provide repair, service and maintenance of equipment from the authorised factory.
Read here to find out more about Schott.
Contact us for any enquiries on Schott lighting series.
Schott Brochures
Check out available brochures of all Schott Lighting and Imaging Products.