We supply Gel-Pak Vacuum Release Trays – VR Series in wide variety of specifications and configurations to suit your needs.
Gel-Pak Vacuum Release Trays are most suitable for:
Extremely fragile or thin devices
Handling bare die
No contact with edges or top surface of device
Handling device sizes (X,Y) ranging from 250 micron to 75mm
High-volume automated device Pick & Place applications
Manual unloading using Vacuum Pens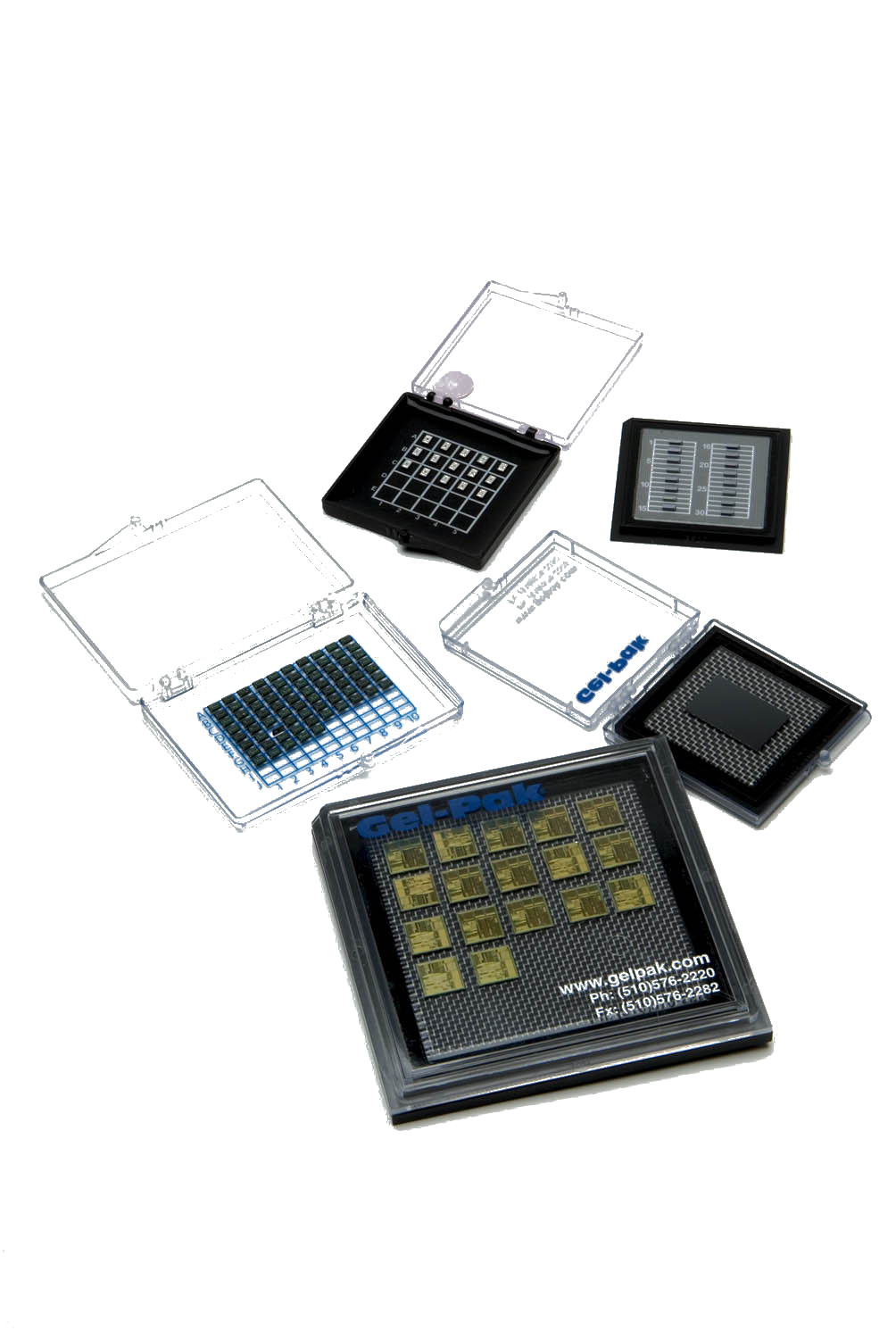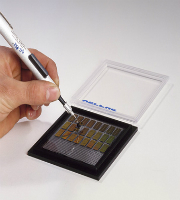 Gel-Pak's patented VR Series provides a break-through in the handling of devices from small transistors and diodes to large IC's and wafers. The surface of the tray features a proprietary membrane that holds the device in place.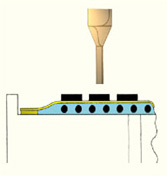 Gel-Pak's proprietary membrane holds devices firmly, yet gently, in place.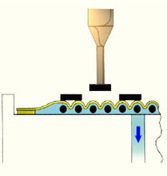 A vacuum drawn beneath the membrane releases the device for vacuum or manual pick-up.
The VR technology offers many advantages over conventional packages:
Eliminates the need for large molded parts inventory
Surface and edge protection
Prevents edge chipping and chafing during shipping & handling
Avoids accidental loss and spillage
Eliminates die sticking in pockets and cavities
Allows inspection of edges for damage and flaws
Captures chip dust fragments and other particles
Die edges are fully accessible for handling
Multiple device size per part number
Searching for Membrane Box?
Gel-Pak Membrane Boxes are used for shipping or storing devices or objects that are irregular in shape.