The Gel-Box is one of the pioneer products that were introduced by Gel-Pak in the 1980s. There is high demand for Gel-Box today as it is widely used across different industries.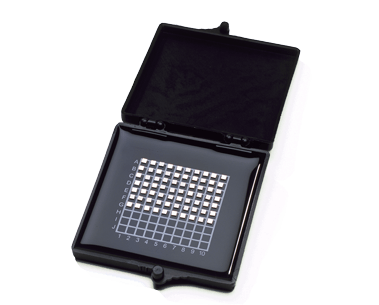 The Gel-Box comprises of a plastic hinged box coated with proprietary Gel or non-silicone Vertec™ at the bottom of box. The Gel or Vertec™ coating keeps the device in place so that it does not move during shipping, thus offering full protection of the device. It is also used to store components securely.
AD or AV Series Gel-Box is intended for manual applications, whereby devices are loaded using a vacuum pen, tweezers or fingers and then unloaded by using tweezers or fingers.
Size of standard Gel-Box ranges from 1″x1″ up to 7″x5″. Custom sizes are also available upon request. Specially, Gel-Pak can also supply Gel in box provided by customers. Coating is available in standard or static dissipative Gel or Vertec™.
Apart from the wide choice of sizes, a variety of hinged boxes with top and bottom material configurations are available. You can choose from materials such as transparent, conductive black, and even transparent antistatic material.
A wide assortment of printed grid patterns on Gel or Vertec™, and company name or logo print on the Gel-Box can be customised upon request.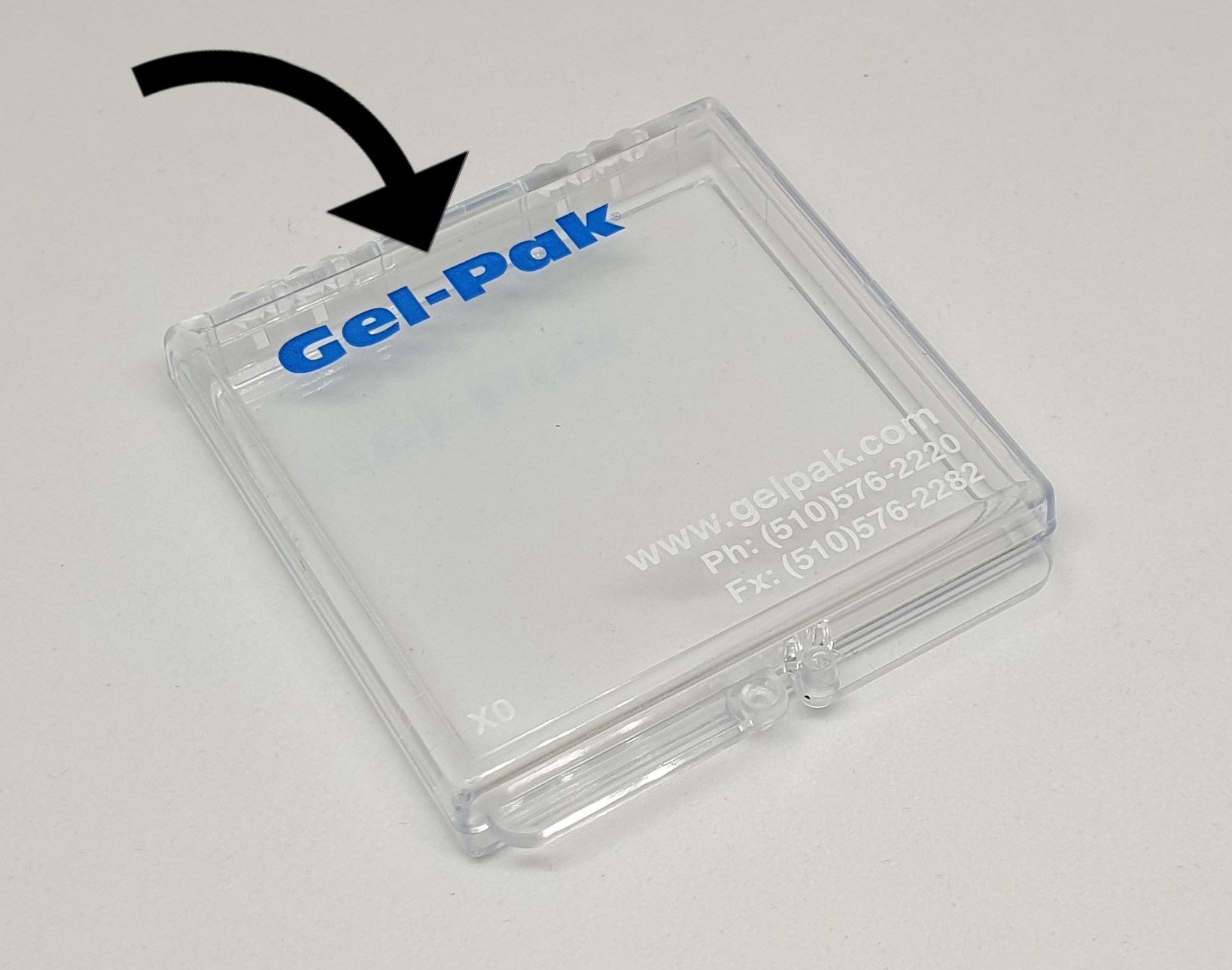 Silicon Connection is the authorised reseller of Gel-Pak products. For more than 35 years, Gel-Pak is the leader for innovation solutions that help companies in safe shipping and handling of technology devices. Gel-Pak products are widely sought after in the semiconductor industry for a wide range of applications.
Need An Urgent Delivery?
Check out our stock list for a quick turnaround.