Primelock® Assembly Tool Kit
We are pleased to announce that we now have an Entegris Primelock® Assembly Tool Kit available for rental.
This tool is capable of Primelock fitting assembly of 1¼" and 1½". We have also included the two sets of wrenches for your convenience.
This tool kit comes in a plastic case measuring 43 x 37 x 12 cm (H), weighing a total of 4.2 kg.
We offer the most competitive rental charges:
S$300 for 1 week (minimum rental is 1 week).
These charges do not include the collection or transportation from and return of the tool to Silicon Connection.
We also keep stock of the corresponding Primelock inserts/ferrule should you require them.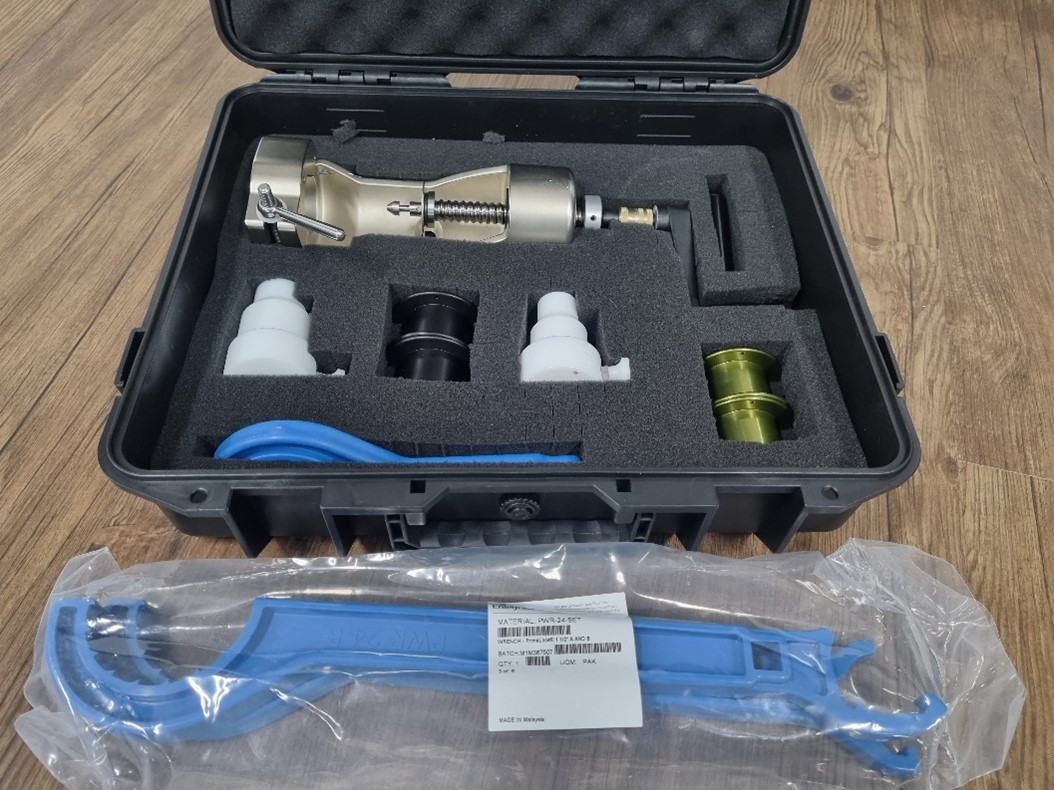 With this tool, we hope to provide you with a more complete solution for your needs. Feel free to contact us should you require further assistance.
​
Processgard Cartridge Filter
Browse through our Processgard Cartridge Filter and other filtration products