Entegris GateKeeper® GPS (Gas Purification System)
The GateKeeper® GPS family of systems is designed for advanced gas purification in today's most critical applications including semiconductor and LED production. They help to improve wafer yields and lower operating costs while ensuring continuous uptime through the use of parallel purification and automated purifier regeneration. This eliminates the need to return a purifier for regeneration or install a replacement purifier adding efficiency and improving system safety.
The GPS removes a variety of contaminants from gas streams down to the parts-per-trillion level and can be configured to a wide range of flow rates with a maximum of 600Nm3/h. Gases purified include CDA, N2, H2, O2, CO2, Ar, He and NH3.
With an industry-leading ultra-small footprint and compact design, the GPS allows customers to devote valuable sub-fab floor space to other tool needs or increase purification capacity with additional systems.
The GPS (except the CNX series) uses ambient temperature purification, so heating is not required for purification. This means resource conservation and lower energy costs.
The GPS comes with a host of safety features such as earth leakage circuit breaker, over temperature rise condition, rate of rise detector, EMO button, remote EMO, remote, visual, and audible alarms. In addition, options available are automatic bypass valve, moisture indicator, process gas mass flowmeter with totalizer.
Other benefits include Ethernet connection to allow for remote monitoring capability and start-up service to facilitate quick integration.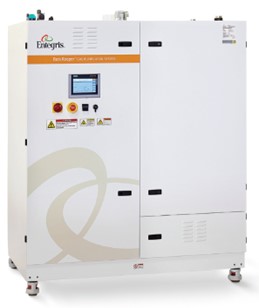 Processgard Cartridge Filter
Browse through our Processgard Cartridge Filter and other filtration products