Products For In-Process Wafers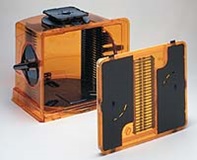 F300 AutoPod™ Wafer Carrier
is a 25-capacity front opening unified pod (FOUP) that provides clean and secure wafer transport, optimum automation integration and the highest overall output for your facility.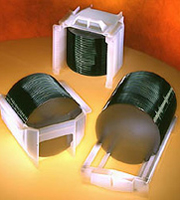 PFA Process Wafer Carrier
are used in wet processing and are compatible with most chemicals. Open flow carrier allows solutions to pass through evenly and quickly.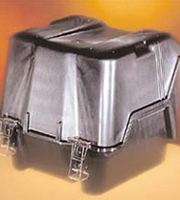 provides superior automated and manual handling.
They also incorporate features to minimize particle generation due to wafer chatter and carrier movement.
Looking for Wafer Storage Box?
We supply Entegris Wafer Storage Boxes which are used for safe storage and transportation of wafers.