Entegris Wafer Carriers are used for semiconductor wet applications. In semiconductor applications, purity and durability are key factors in determining fab yield results. A good wafer carrier will ensure the integrity and cleanliness of wafer during shipping, storing and transportation. Wafer carriers will provide protection to the wafers in the front-end and back-end fab.
To meet the ever-increasing demand for smaller devices, semiconductor industry must overcome the challenges they face to protect the wafers against particles, volatile organic compounds, moisture, oxygen, airborne molecular contamination and static events. To achieve this, each critical transportation and process requires unique materials, design, and carrier sourcing to control contaminants in the longer-term aspects.
Entegris wafer carriers provide leading-edge technology in semiconductor wafer protection. Small improvements on yield can generate phenomenal profit annually for the semiconductor industry. In order to improve yield, selecting the right wafer carriers that meet the most stringent semiconductor specifications is highly crucial.
You can trust in Entegris products and solutions to improve your process performance and productivity. This can be made possible with Entegris ultraclean components, reliable materials, and cost-effective wafer carrier solutions.
With over 50 years of experience in purity materials and material handling, Entegris' in-depth knowledge of material sciences and solutions help to support businesses in front-end to back-end device manufacturing processes.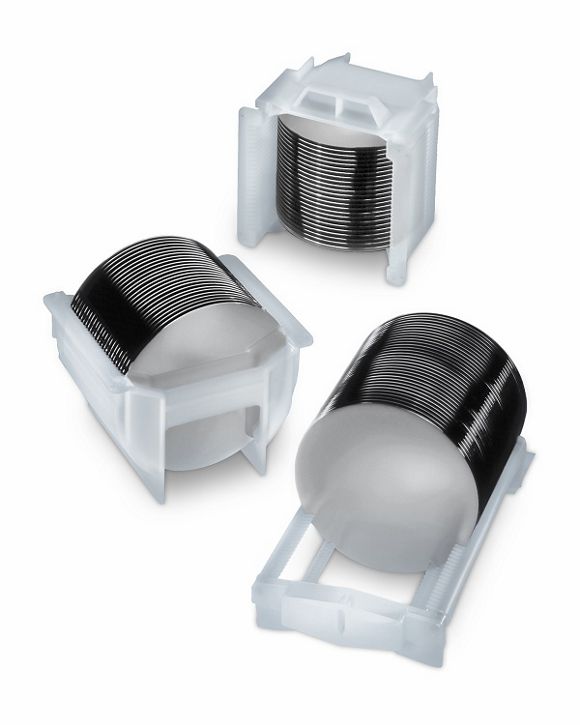 Silicon Connection is the authorised distributor for Entegris for South East Asia. Entegris is the global leader in materials integrity management. To find out more about Entegris, please read here.
Searching for Dummy Wafer?
We provide quality dummy wafer in the sizes of 4-inch, 5-inch, 6-inch, 8-inch and 12-inch.