Silicon Connection is the authorised distributor of Entegris gas filters made of nickel, stainless steel or Teflon.
Entegris Wafergard® series of gas filters provide the industry's with ultrapure gas systems. It is designed to provide ultimate process protection by removing contaminants that could affect process quality.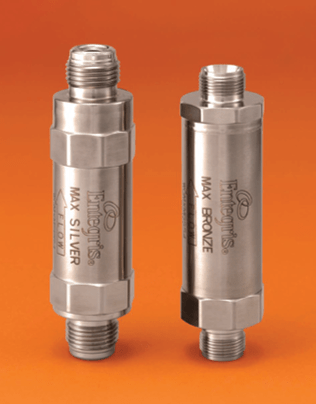 Entegris gas filter can remove particles greater than 0.003 micron from incoming gas, at the same time minimises process defects. Low pressure drops filters help organisations save time and cost.
The filters are available in VCR®, Swagelock® and butt weld fittings to meet a variety of needs. Small foot print applications mean easier implementation.
Silicon Connection also provides Entegris GateKeeper® GPU Gas Purifiers, new generation of purification products with gas compatibilities including corrosive gases such as Cl2, HBr, HCl, CF4, SO2, SF6.
To learn more about Entegris Wafergard® Gas Filters, read here.
Contact us today to find out more about Entegris Gas Filters, our team is ready to assist you.
Gas Purifiers
Entegris GateKeeper® GPU Gas Purifiers designed to improve process gas consistency, lifetime and outlet purity.