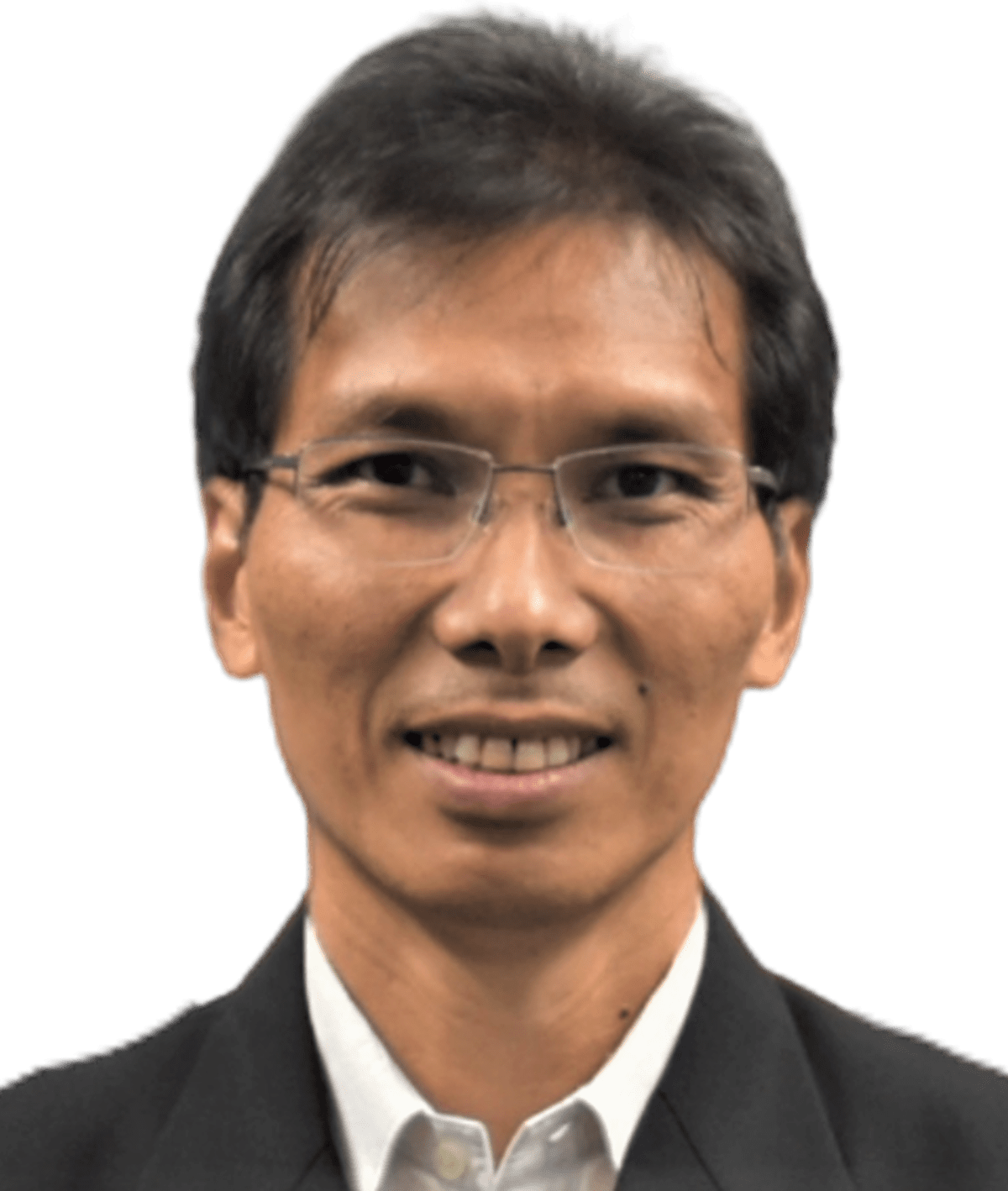 K.C. Tan
Managing Director
K.C. is the founder of Silicon Connection Pte Ltd. Prior to starting Silicon Connection, he was a Senior Sales Engineer in Metron Technology (1997 – 2000), taking care of semiconductor material handling products. K.C. holds a Bachelor's Degree in Business Administration from National University of Singapore, and a Specialist Diploma in Semiconductor Technology from Temasek Polytechnic. He is married with 2 kids.
Loy Boon Nuan
General Manager
Nuan came on board in Feb 2022. She is a HR practitioner with more than 20 years of experience in regional and local roles with MNCs as well as local enterprises across varied industry including semiconductor, manufacturing and social service sector. She holds a Bachelor Degree in Arts & Social Sciences with major in Economics from National University of Singapore, and a Graduate Diploma in Personnel Management from Singapore Institute of Management.
Andy Ng
Senior Business Manager
Andy is in charge of Silicon Connection's Wafer business, as well as sales or Re-used Products. He brought along with him vast experiences from listed companies and multinational corporations when he joined Silicon Connection as Business Development Manager back in 2008. Andy was a Sales Manager for HLS Electronics Pte Ltd (2006 – 2008), a subsidiary of Enviro Hub Holdings Ltd, and he was responsible for the Semiconductor Packaging Division at that time. Andy Ng holds a Diploma in Electrical Engineering from Singapore Polytechnics. He is married with 2 kids.
Tan Shaw Chyi
Senior Business Manager
Shaw joined Silicon Connection in 2014. He currently leads our sales team armed with over 20 years of sales managerial experience in the Semiconductor and Data Storage industry. Prior to joining Silicon Connection, Shaw was employed as a Senior Sales Manager in Entegris (2001 – 2014), managing 5 Accounts Managers based in Singapore and Penang. Shaw holds a Bachelor Degree of Applied Science (Materials Engineering), and a Graduate Diploma in Marketing Management from Singapore Institute of Management. He is married with 3 children. Shaw is currently overseeing the sales of 2 of our key principals: Entegris and Delphon.
Ooi Li Tit
Senior Manager, Customer Service
Li Tit joined Silicon Connection way back since 2003 as a Customer Service Executive. She currently heads our Customer Service Department, and also performs the role of company's ISO Management Representative. Li Tit has a proven track record of ensuring high customer satisfaction level. Between 2010 – 2012, she left to spend more time with her new born child. Married with two kids, she holds an Honours Degree in Economics from North University Malaysia, Majoring in International Trade & Business.